SCREENSHOTS
Click on any screenshot for a larger version.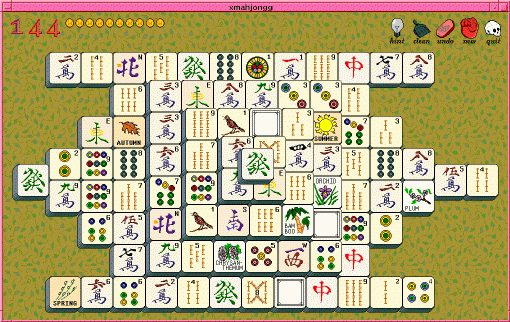 The beginning of a game with the default layout and tiles.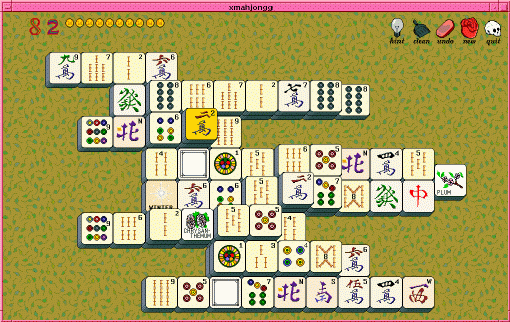 A little way through a different game.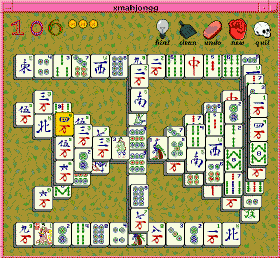 Another layout ('hourglass') and another tileset ('small').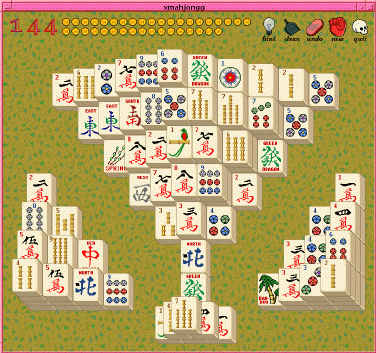 A tileset ('dorothys') by Dorothy Robinson, designer of the original tiles from Mark Holm's 1988 SunView mahjongg.
The layout is 'wedges'.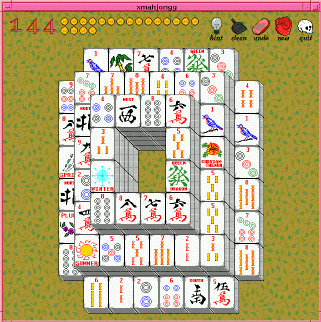 This tileset, 'dorwhite', also by Dorothy Robinson, is close to the original colored tiles from 1988.
The layout, 'deepwell', is on the easy side.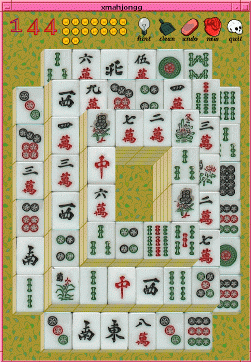 The 'real' tileset uses scanned images of real Mah Jongg tiles provided by Mark Sanctuary.
Again, the layout is 'deepwell'.